Ashir announce his upcoming song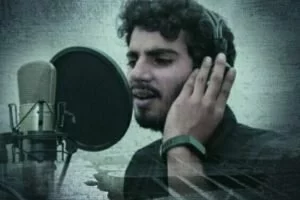 Ashir announce his upcoming song – Ashir:  young Singer and Composer Ashir  has recently Announced his upcoming Song . The singer first share the  details about his upcoming Song with us.The name of the song is "kese Bhula du".He Struggled a lot to make  it best because people. Ashir tells that saga music India has released his song with  lyrics penned by Salim Shahid. Music is given by Kmran Akhtar and it is recorded and mixed by Adnan and Sunil. Song Posters are given by Muteeb Hussain and Rana Traiq.
Ashir is very hardworking and passionate about music. He is truly a rising star and never give up when it comes to struggle.The song and its lyrics will be released shortly and you will get them here only at dia24.in first.Ashir struggles a lot to make this song best because people required to much from Ashir sad songs thats why Ashir always makes everything with his own thought and guide all team who work behind song. That's why song takes time and struggle.
ASHIR a stupendous was Born in ancient city Hassan Abdal Pakistan (12 January 1996) is Singer and Composer .
He has a terrific hobby of music listening from the very outset of his age . As soon as he became younger he started to seek the music . He started to take classes from Different Music Composer and Singers. Than music was not only his hobby but also became a profession . He did a lot struggle to seek music than he recorded his first song as a young artist in 2014 to check his vocal only rather people like it or not.Than he got a good response by the people about his vocal. Than his interest became in making compositions a sensational profession . After some Months he made a composition of his own breathtaking song .People liked it more than that of his first one.Than he became to met different directors and producers . Then After a lot of Struggle He Met to Lyricist and Composer, and did work with him.He sing "Zindagi Dikha Raasta" for Saleem Shahid and got superb response. Then Indian Punjabi Company " White Hill " First time give a chance to Pakistani Artist .